Gifts Galore now selling Jewelry and Accessories!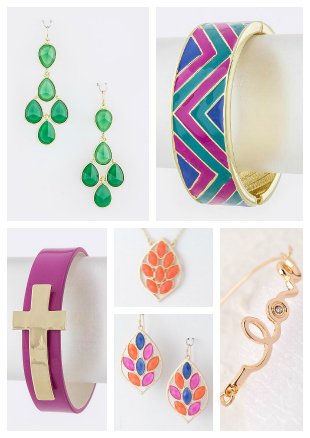 Yes!  It is true!  Gifts Galore Party Store is now selling jewelry and accessories.  We asked our Facebook fans to comment what they wanted to see next on Gifts Galore Party Store and the overwhelming answer was ACCESSORIES!  We have been meeting with different wholesalers and picking out products that we think our customers will love.  Take a look and let us know what you think!  From trendy pieces and statement jewelry to one of a kind accessories, Gifts Galore Party Store has something for everyone.
A big Thank You to all of our customers that participated in our Facebook survey and helped us decide how to expand our business.
On Wednesdays we will still offer our online Flash Sale on Facebook.  But our favorite accessories will also be on sale on our website.